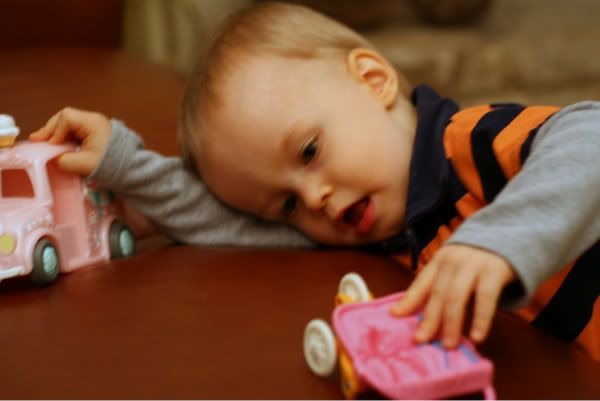 My girls dream of having a little brother (or sister). Doubt it'll ever happen, but last Saturday night we babysat my friend's little boy, and boy did the girls have fun!!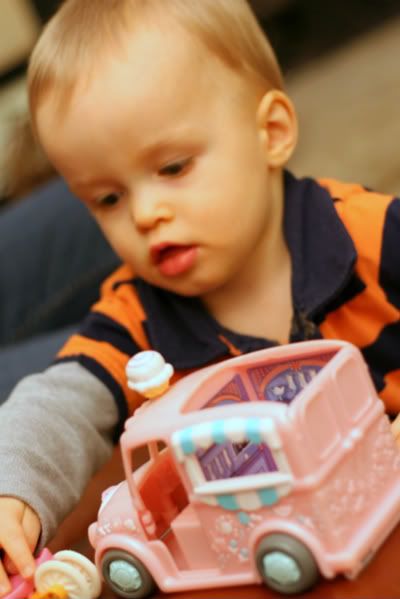 Caleb was the best little toddler around. No tantrums, no crying (well, except for when he didn't want to go to sleep), and had fun playing with the pink trucks the girls had. He also played with the dollhouse.... but it had boy figurines in it, so that's not so bad, right?! And blocks! We do have boy toys in our house!!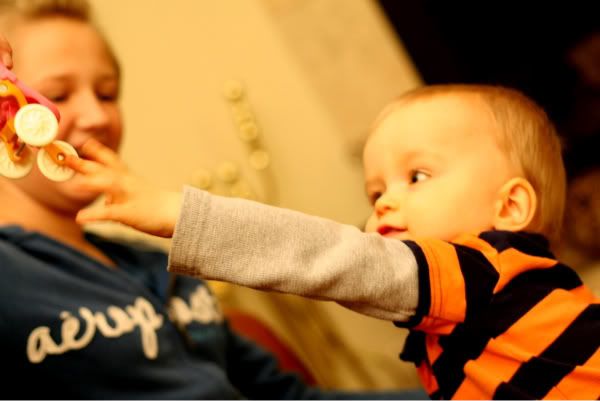 Anyways, Caleb & Katie bonded fast. Caleb was in LOVE with Katie from the get go. OK, every single little kid falls in love with Katie. She loves to play with these kids!
He spent the night, and in the morning woke up such a happy camper! I love happy babies! Maddie played with him for an hour or so with the dollhouse & cars.
Caleb... you come back over ANYTIME!
{PS... sorry for the blurry quality of the photos! Not sure what happened with my setting, but in the camera it looked fantastic! AUGH!}