Finally.... I am adding pictures of our camping weekend from a few weekends ago.
We took a cargo trailer, filled with two ATV's, camping gear, flat top stove, fishing gear.... basically, our home away from home. Who knew that going away for a few days would mean we would need SO much stuff!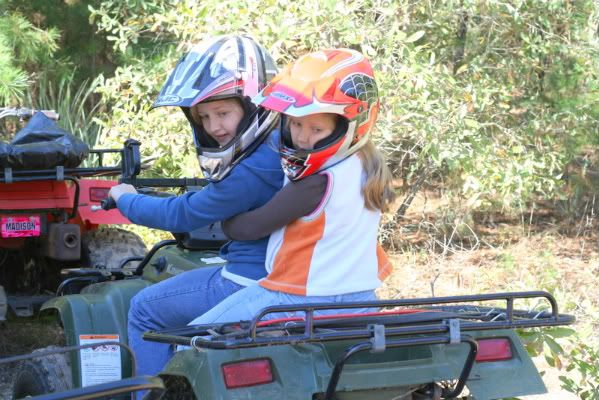 This was the big weekend that Katie learned how to ride an ATV by herself. No worries, Daddy ordered a kids' helmet for Maddie, and they had their helmets on the entire time.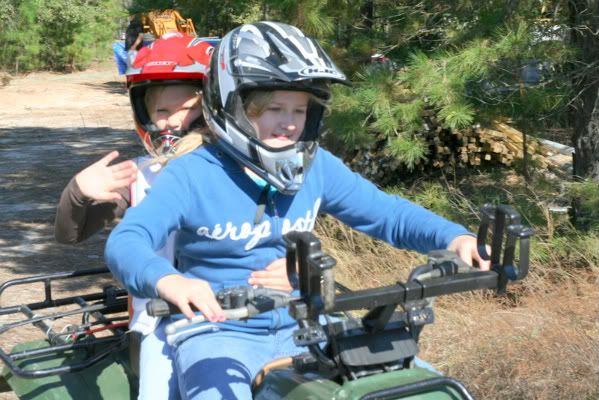 Katie also punctured a tire with a branch. Daddy wasn't very happy.
I also broke the clutch on the other ATV. Mike wasn't very happy either. So, he swapped a tire out on the broken ATV with the ATV we could drive.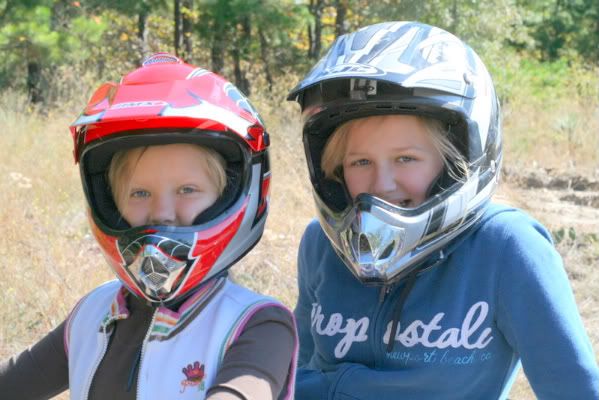 These girls LOVE to ride the ATV's!
Katie drives Mike around for a bit, then Maddie drives & pushes the accelerator/brake while Mike (or I) operate the clutch. Sometimes her feet were up on top of the ATV.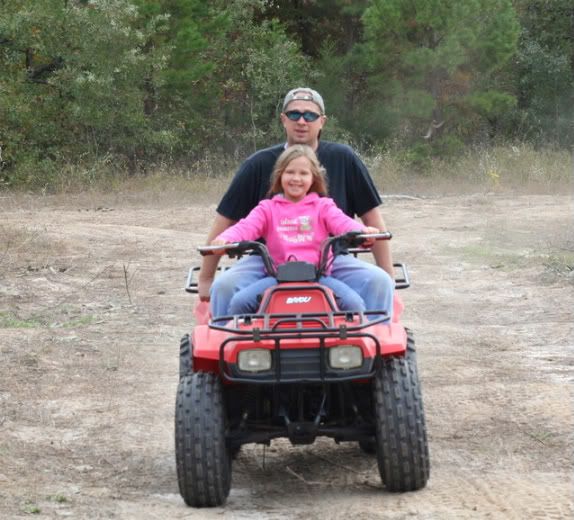 We also don't camp in the regular, old fashioned way. We slept in a cargo trailer, in which Mike made two screen doors and placed it on the big door, so air would come through (and not the bugs). It was perfect! It did get pretty stinking cold the first night. BRR! He did end up closing the door that night. Mike also brought the generator, so we brought all our electrical appliances we could, to occupy ourselves. Here, Maddie watching Beauty & the Beast. We also watched the new Transformers the night before, and Twilight the next night.