My sister in law Marcie started something... yep, this year she turned Katie into a
teeny

-

bopper

-

poster

-

loving

- tween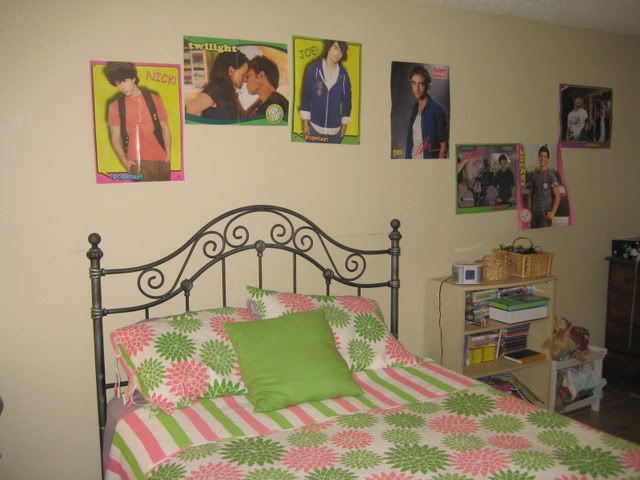 Aunt Marcie sent Katie a magazine for Teens/Tweens (Teen Bop... Teen Beat?.. I think?). I used to read Teen Bop! That was like AGES ago! With Kirk Cameron on the cover!
I was shocked they were still in business.
Well, inside of the magazines are posters. Katie went out and bought another magazine this summer...and turned their bedroom into a tween's room. Literally.
I didn't even know she liked the Jonas Brothers. She doesn't.
She just wanted posters on her wall.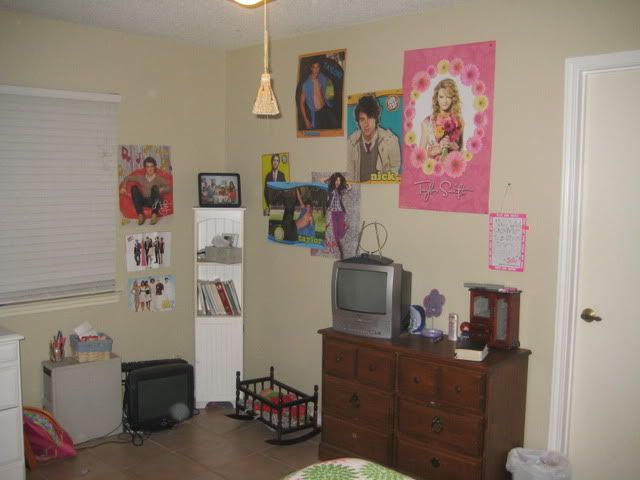 Oh, she did splurge for the Taylor Swift poster. Oh, and can't forget that steamy scene in Twilight. THAT'S a must for any girl to dream about.

My poor parents & father in law... they had to sleep in this room full of posters. Kind of
creepy
when you think of all those eyes staring at you...
I still remember MY posters when I was a teen... gorgeous men in a tuxedo (yes, fully dressed). I was so proud of that poster. Sadly, I had one more poster, but for the life of me, I can't remember what it was.