Every girl loves to dress up.
Whether it is once a year, every day.... whenever
I was surprised Katie wanted to dress up for Halloween this year.
She told me last year she wasn't doing it again.
She changed her mind.
She's a witch this year.
I'm such a mean mom and would never let her be a witch.
I gave in this year.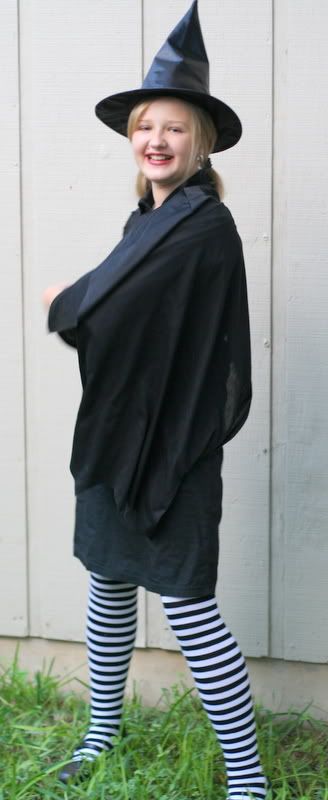 I wonder if she can wear those hose to church...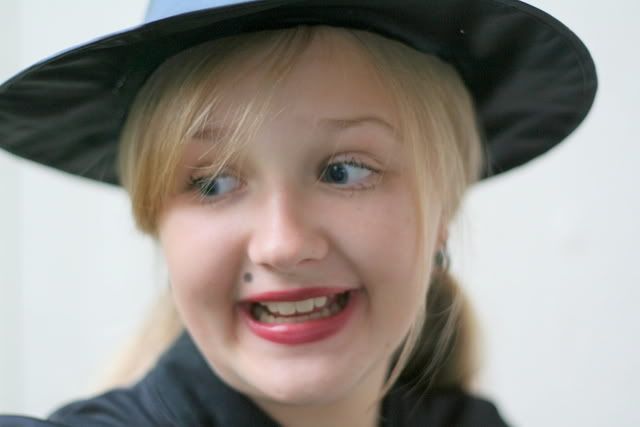 Miss Maddie is Sharpay from High School Musical.
We do almost all our costumes homemade (or attempt to).
I found her purple plaid hose from Target for only .94! Deal!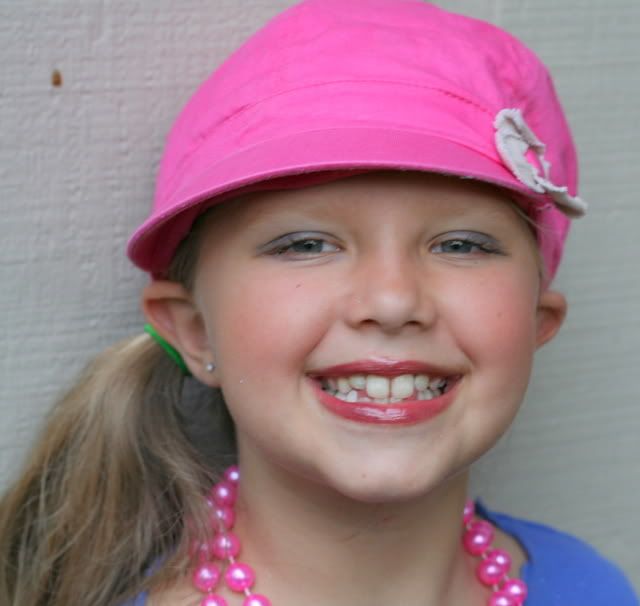 Pink is her favorite color.
At least, it was last week.
I think purple is her new favorite color.
Oh well... at least here we're using BOTH colors, so we're covered!
Look at those chompers.
I think braces are in our future.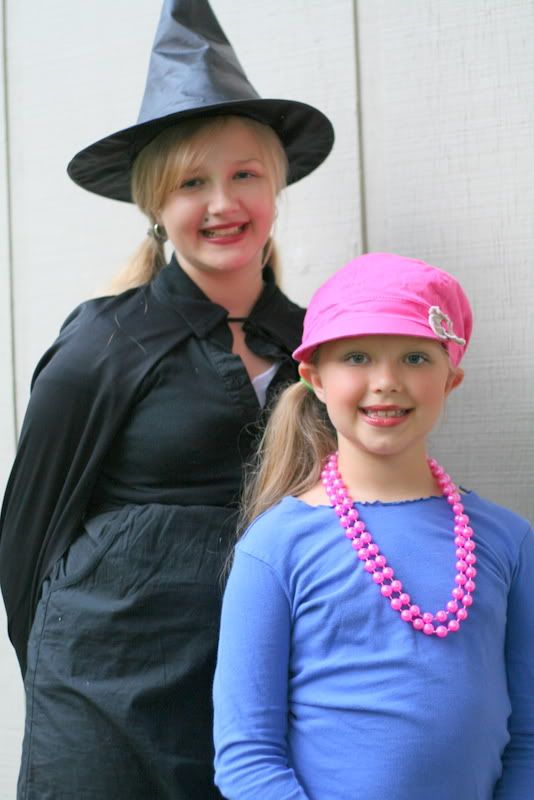 finally, one peaceful picture together for me.